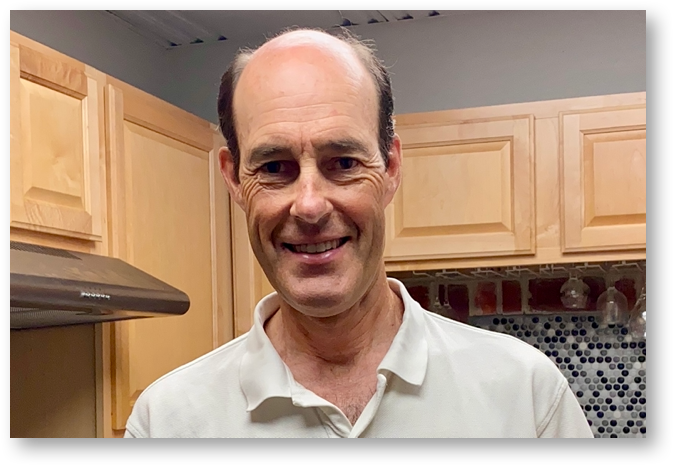 There's nothing more important to who we are than our character. By character, I mean how we behave, how we think, act alone (with no one seeing us - darn important!), interact with others, pay attention 24/7/365. You get the idea. It's our living soul both as individuals and any brand we represent.
No matter whether it relates to us personally or to an entrepreneurial brand, pressure brings out true character - and it doesn't take much of a push to test character. When I say that, the first finger I point at is me and, boy, there are many times I see my character needs positive work, and I work on it. That work applies equally both to me as Bruce and to both my Gotta' Eat, Can't Cook and Breitz! brands because those brands and I are the same.
To notch it up a bit, here's a very recent personal example. First, the setup. I'm divorced (no bright spot in my life and at least half my fault), I had a longterm loving relationship that dissolved (same parenthetical comment as above), and I've had a tough time meeting someone I'd like to share an active love of life with near where I live in Hickory, NC. I never thought of trying online dating sites, but others, including my wise-beyond-her-age daughter, suggested I do just that. So "never", as incredibly and without exception always happens to me, became "foot-on-gas, LET'S GO!".
Now, the pressure. I started communicating with a much younger, hammer-gorgeous, smart, warm-voiced woman 3 hours away from me, who immediately influenced positive change in some of my closely held daily personal and work habits. In talking with her, I barely breathed as I recognized how well we matched up. My dear God, there really is something to those non-human, highly mechanized algorithms. Every cell in my body buzzed thrillingly harmoniously that something explosively terrific could develop. Then she said, "Can I ask you a personal question? You don't have to answer if you don't want to."
Of course, I'd answer! She couldn't get to know me without me directly answering any question she asked.
"Would you consider coming with me to Turkey to get a hair transplant?"
Faster than a sharp finger snap, wildly electric ecstasy turned to switch-on, electric chair horror. I didn't sweat. I didn't get mad. Thank goodness for daily mindfulness training and practice. I told her calmly and firmly I couldn't do that.
"Why not - even for a woman who would love to love you?"
"Because I'm perfectly comfortable with how my head looks. I've been this way for 40 years, and it would completely change who I am." Yes, it would change my character - and not for the positive - and that is non-negotiable.
To take that one step further - and not that I needed outside validation, but I'm visiting my stepmom. She had just come home and heard most of my conversation. Soon as I got off the phone, she asked with familiar directness, "Well, Bruce. What was that all about?" As soon as I cut to the "hair transplant" punchline, her jaw-dropped, wide-eyed, stunned silent, limp shouldered stare and barely audible "noooo" said it all.
I spoke with that same younger woman the other night. It turns out there are quite a few expectation differences between the two of us, and we'll probably never speak again. Ha! Did I really just write "never" so easily after what I said above what "never" ends up meaning to me? I won't erase it. That, too, is part of my character. And I'm perfectly big-smile comfortable that both you and I know it!
Best always,